Fibromyalgia often goes untreated as it is not clinically diagnosable. Its diagnosis is often a conclusion drawn from a series of symptoms experienced by the patient. Symptoms of fibromyalgia range from persistent headaches to chronic body pain and include a number of others like IBS, migraines, sleep disorder /insomnia, pain sensitivity and chronic fatigue.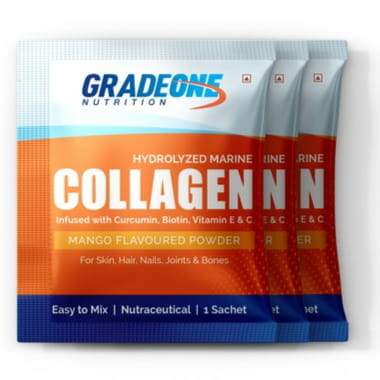 Collagen Sample Sachets
Pack of 3
We have recently launched sample sachets for our hydrolysed marine collagen product, these are very affordable at just Rs.199 and you get 3 sachets to taste the flavour. you can buy these from our Amazon store.
In the dynamic realm of beauty and wellness, the benefits of collagen for women are increasingly recognized. Marine collagen, in partic...